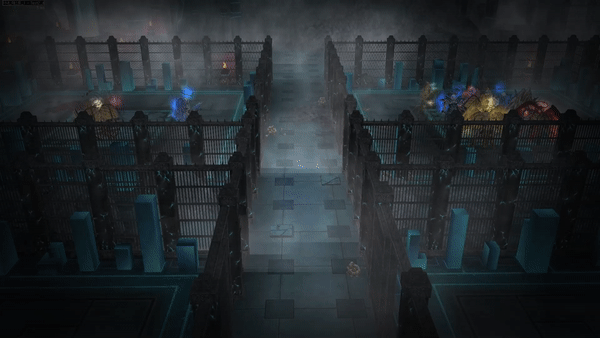 Hi everyone,
We are getting ready to make this summer on Rising absolutely spectacular and I just wanted to update everyone on some changes that I think are going to be really beneficial to the server.
New DEV and Development Structure
Our goal is to get to at least two updates per month, which includes balance updates as well. We've reorganized the development team into different sub-teams in order to achieve this. We also have DEV: welcome Zarashi to the team. Zarashi is someone  I've known personally for a long time who is very experienced and has already demonstrated his abilities.
We now have a total of 4 DEVs ( + 1-2 in training).
New Development Team Structure:
The new development team structure will allow us to work faster and more efficiently. Developers won't necessarily have to stick to one area, but for example, Doqen is extremely talented with textures and effects, so it makes more sense for him to work on those.
Balancing

Content

Mechanics

Cosmetics
Balancing: Quicker Balance Changes
We all understand that balance is a never-ending battle. However, we understand it can be frustrating to wait for new balance changes. We are switching our style of balancing to a way that pushes out experimental changes faster. Ideally we will have a balance update every two weeks -- and sometimes every week.
Teasers
We have a lot of exciting stuff in the works, and we have a lot of plans I am excited to start working on. With Zarashi's help and the development team restructuring, updates will be coming out a lot faster, and I am excited to share some teasers with you guys. I won't go into detail just yet, but I will show you guys some stuff :).
More Performance Upgrades

Dekaron Rising's client has the highest FPS and best performance of any private server because of optimizations that we've made directly to the game engine. Because most private server use old files (A9 for example was released even before Windows 10/Windows 11) there are a lot of performance issues. However, our team proactively identifies them and has improved the performance significantly so that the client runs extremely efficiently. For example, A9/A6/A3 files have a performance issue with 90% of NVIDIA GPUs that cause stuttering, FPS drops, and more. We are the only server that has fixed this :).

New DK-Square Map (with a twist)

New HD Map, HD Monsters, and new monster mechanics