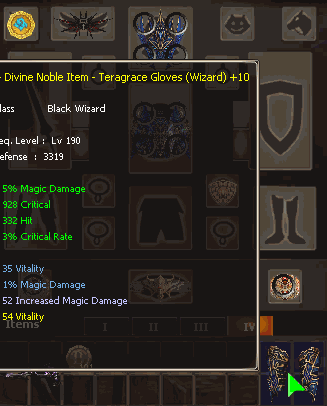 This is a client-side only update, which means that the servers will not be restarted.
New Feature: Fast Equip
Fast equip any item by right clicking in your inventory

If an item is equipped in the same slot of the item you right clicked, it will be replaced with the item that you right clicked

For special rings/necklaces (like Squama) they must be in the first ring/necklace stop (top left)
DKS Announcement System
An announcement will automatically appear when a DKS battle starts.

A different announcement will appear every 5 minutes when DK Square is ongoing.

Note: Announcements will only happen on Ark.
FPS & Performance Improvements
Fixed an issue that caused low FPS in DK-Square

Fixed an issue that caused crashing in DK-Square (especially with Dragon Knight, Summoner, and Concerra classes.